Aluminium Alloy Plates
Whether you need an offshore specification Aluminium Alloy Plate in Singapore, Aluminium Alloy Plate in Indonesia, or a pressure vessel plate in Saudi Arabia, we have floating stock of 800 ton Steel plates and logistical skills to deliver what you want when you need it.

At our stockyard / warehouse in Kalamboli, Navi Mumbai, Maharashtra, INDIA Steel Plates are available in a wide range of special metal grades like Manganese Steel, Alloy Steel, and Stainless Steel in numerous specifications. All Steel Plates Stocks are held to ASME, ASTM, EN, and API, Steel Plates are always available in surplus stock up to 15 metres long, 4 metres wide, and 300 millimetres thick. We are able to offer a solution to virtually any sourcing problem about Steel Plates.

R-Pipe Overseas is the only supplier of Aluminium Alloy Plate, Hardox 400 Plate, Abrex 400 Steel Plate, Wear Resistant Steel, Sailhard Tiscral Las 07 Plate, Ar 400 Plate, High Manganese Plate, Hardfield Manganese Plate, Welten 780E Plate in India who delivered steel plates to Saudi Arabia in 3 days, to Sri Lanka in 2 days, to Iran in 8 days, to Singapore in 12 days, to Kuwait in 5 days, to United Arab Emirates in 3 days, to Japan in 10 days, to Qatar in 4 days, to Indonesia in 7 days & to Taiwan in 5 days. In Short R Pipe overseas has proven record that We are the only one who can supply Steel Plates to Gulf & Asian countries in minimum lead time, So If you want to buy Aluminium Alloy Plate from reliable supplier & Steel Plates specialiest in INDIA, check our free quote with minimum delievery time to your country which you will receive within an hour.



Aluminium Alloy Plates
Aluminium Alloy Plates are medium strength alloy plates with exceptional corrosion resistance. Aluminum sheet plates are created by surpassing aluminum between rolls underneath pressure, it becomes thinner and longer in the moving direction.

Mechanical strength, rust resistance and dimensional stability are key aspects that give these plates the advantage over standard aluminum plates. The aluminium alloy plates lend itself only to resistance welding. These plates have good workability but varies in tempers. The alloy plates are available in variety of sizes and thickness.

These aluminium plates are made from marine grade alloys and find usage in manufacturing of fast ferries, yachts, navy or passenger vessels and small pleasure crafts.
Available Alloy Grades
: 5083, 5086, 5454, 5052 and 5456 (Approved from societies such as : ABS or DNV)
Featured Products
5083 Aluminum Alloy
Available in marine grade tempers H116, H321, H323 to spec ASTM B928. This is an excellent alloy, which is primarily used for its corrosion resistant properties. With possessing good welding capabilities for fabricating vessels it is a good standard engineering alloy. This alloy is commonly used in Europe and Asia.
5086 Aluminum Alloy
Available in marine grade tempers H116, H321; to spec ASTM B928. Tempers O, H112, H32; to spec ASTM B209. The marine grade alloy is very good at inter granular corrosion and possess better welding and forming properties. This alloy is commonly used in North America.
5454 Aluminum Alloy
The alloy is most commonly used where excellent forming ability is required and is available in O, H112, H32, H34; to specification ASTM B209 Tempers. It serves as the manufacturing material for large pressure vessels and certain marine fabricated products.
5052 H32 Aluminum Sheet & plate
It is an alloy possessing good strength and welding ability, which is also easy to form and fabricate. This alloy is not considered a true marine alloy.
6061 T6 Sheet & plate
It is a heat treated alloy possessing higher strength and is used in many general engineering applications. This alloy is also not considered as true marine alloy.
Specifications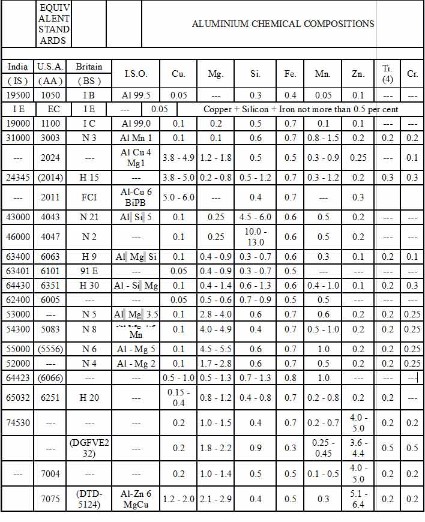 Our Sales Associates are available in below Countries :
India, United Arab Emirates, Canada, Angola, Argentina, Austria, Peru, Chile, Spain, France, United Kingdom, Indonesia, Israel, Iran, Kuwait, Mexico, Malaysia, Nigeria, Serbia, Singapore, Taiwan, Chile, Brazil, Colombia, Ghana, Iran, Denmark, Poland, Costa Rica, Egypt, Iraq, Jordan, South Korea, Poland, Azerbaijan, Pakistan, Kazakhstan, Sri Lanka, Lithuania, Norway, Oman, Philippines, Saudi Arabia, Bangladesh, United States, Qatar, Russia, Vietnam, South Africa, Nigeria, Mexico, Turkey, Hungary, Algeria, Belarus, Belgium, Bhutan, Lebanon, Morocco, Mongolia, Bolivia, Bulgaria, Australia, Afghanistan, Bahrain, Croatia, Venezuela, Ecuador, Netherlands, Czech Republic, Estonia, Finland, Greece, Italy, Japan, Libya, Romania, Thailand, Trinidad & Tobago,Tunisia, Ukraine, Yemen, Hong Kong, Gabon, China, Portugal, Switzerland, New Zealand, Sweden, Slovakia, Kenya
Our Dealers and Distributors are available in below Cities :
Mumbai, Pimpri-Chinchwad, Vadodara, Kolkata, Gurgaon, Chennai, Surat, Dubai, Seoul, Hyderabad, Singapore, Abu Dhabi, Ahmedabad, New Delhi, Bengaluru, Tehran, Calgary, Noida, Riyadh, London, Kuala Lumpur, Rio de Janeiro, Dammam, Coimbatore, Jakarta, Istanbul, Bangkok, Kuwait City, Sharjah, Muscat, Edmonton, Busan, Bhopal, Ulsan, Faridabad, Houston, Jeddah, Aberdeen, Cairo, Geoje-si, Perth, Santiago, Chandigarh, Indore, Melbourne, Madrid, Thane, Navi Mumbai, Pune, La Victoria, Bogota, Lahore, Los Angeles, Algiers, Chiyoda, Ankara, Ho Chi Minh City, Toronto, Hong Kong, Rajkot, Brisbane, Petaling Jaya, Ernakulam, Secunderabad, Gimhae-si, Al Jubail, Port-of-Spain, Thiruvananthapuram, Milan, Ludhiana, Moscow, Dallas, Haryana, Colombo, Atyrau, Lagos, Hanoi, Howrah, Sydney, Ahvaz, Mexico City, Doha, Karachi, New York, Caracas, Vung Tau, Al Khobar, Manama, Montreal, Granada, Courbevoie, Visakhapatnam